Back
Developmental disorders
Developmental disorders
Our mission is to improve our understanding of brain development and to gain more knowledge about how to predict, treat and eventually prevent developmental disorders.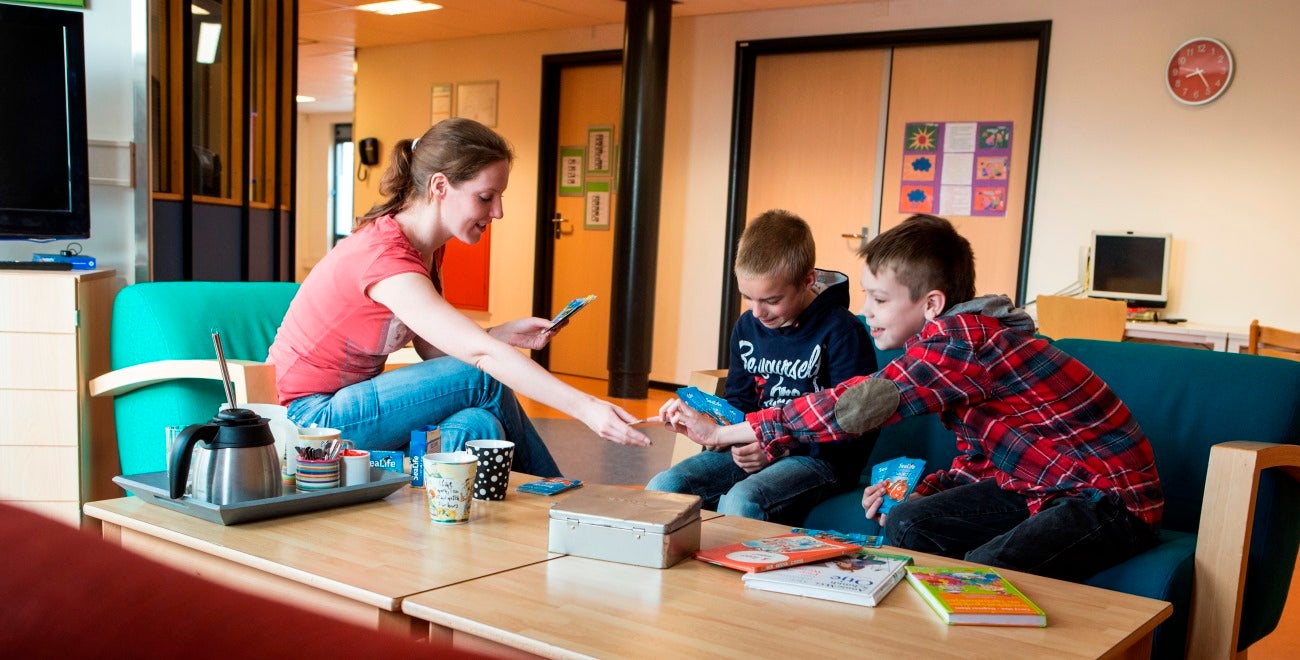 Chairs
uitklapper, klik om te openen
Department for Developmental Origins of Disease
We investigate brain based developmental disabilities (BBDD) and aim to identify those at risk as early as possible. Using various assessments, for example genetics, neuroanatomy and physiology as well as motor-, social-, emotional- and cognitive behavior. And we investigate internal and external risk factors to identify causes, consequences and cures of developmental disorders.

We monitor brain activity and behavior inside and outside the clinical setting and incorporate e-health solutions in standard practice. The design of our fundamental, translational and practice-oriented research is driven by input from patients and their families and synergistically leads to innovative neuro-protection and rehabilitation strategies that allow personalized treatment.

We have a strong link with various Utrecht University faculties and unite in the strategic program 'Dynamics of Youth'. We gain knowledge on the various stages of BBDD, including also the impairments that do not require clinical treatment, but can have major socio-economic consequences.

We adhere to the core values of UMC Utrecht:
a) impact on health care,
b) together with the patient, and
c) in collaboration with involved colleagues.
Our research concerns brain development from the earliest phase of life to adulthood;
Patients and families fulfill various roles in our research organization (editor, participant, observant, advisor, partner, teacher, etc.);
Our colleagues have a multidisciplinary and collaborative mindset and are embedded in broad international networks;
We are innovative and utilize state-of-the-art techniques in our fundamental, translational and clinical studies;
Our research has a translational bench-to-bedside (-and back) approach;
Our network of alpha and beta science experts spans from fundamental investigators and clinical scientists to orthopedagogy, linguistics, psychiatry and physical therapists.

It is our main goal to integrate fundamental, translational and clinical research on brain development in health and disease: we aim to achieve the following:
Identify brain regions, systems, connections and processes relevant for BBDD
Develop strategies to monitor the long-term consequences of BBDD;
Progress the quality and quantity of monitoring brain activity and development, as well as motor, social, emotional and cognitive behavior both in- and outside of the clinical setting as part of standard care using e-health solutions;
Maintain our leading position in the field of developmental disorder research
Thank you for your review!
Has this information helped you?