Back
Auto Immunity
Auto Immunity

Our research group is a product of both the clinical department of pediatric rheumatology and the translational research groups from the Laboratory for Translational Immunology (LTI). The first one is the largest academic center for juvenile arthritis and other pediatric rheumatic diseases in the Netherlands. Since 2016, we are listed as EULAR Center of Excellence as only the 2nd pediatric rheumatology department worldwide. Our translational research group combines both fundamental and clinically orientated projects and conducts several investigator initiated clinical trials.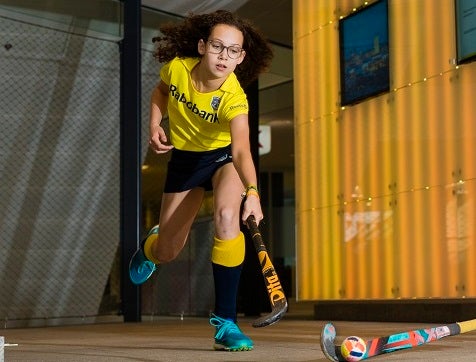 Lifecycle
uitklapper, klik om te openen
Juvenile Idiopathic arthritis (JIA) is a chronic inflammatory disease that affects approximately 1/1000 children and can lead to restricted mobility, disability and severe loss of quality of life.
JIA can affect children from the age of as early as 1 year, making it a true chronic pediatric inflammatory disease, facing all the aspects and challenges of the developing child. JIA is an umbrella term, the disease is classified into several subtypes. It also is a quite heterogenous disease, with on the one side oligo-articular JIA, with in general a milder disease course with respect to the joints at least. Chronic uveitis can however be prominent and a real disease burden, affecting almost ¼ of the children with this subset of JIA. Poly articular JIA generally has a chronic disease course, lasting into adulthood. Systemic JIA is more an acquired auto-inflammatory disease, characterized by severe systemic inflammation besides arthritis, and with a variable prognosis.
We diagnose around 40 patients / year and follow around 600 patients in our clinic. Around the age of 16 we start the process of transition to the rheumatology department in the UMC Utrecht (headed by prof. van Laar ). This process can take several years and there is a tendency, supported by both patients and physicians, to be more flexible in the transition timewise. We are currently implementing our longitudinal studies into the transition process, ensuring that patients (if they consent) continue to contribute to research projects reflecting true life cycle science.
Interdisciplinary
uitklapper, klik om te openen
Collaboration is essential for rare diseases like JIA and therefore we have set up collaborations where possible to achieve our goals. We work together with as many stakeholders as possible, including patients and parents as mentioned before. On a national level, we collaborate in the Werkgroep Academische Kinderreumatologie (WAKR), connecting all 6 academic pediatric rheumatology departments. Internationally, we are involved in many networks, societies and platforms. We have coordinated multiple international research projects including EUTRAIN (2012-2015, on translational research in juvenile arthritis), SHARE (2012-2015, developing international best practices on diagnosis and treatment for rare pediatric rheumatic diseases). Currently we are 1 of the 2 leading centers in UCAN-CANDU, a Dutch Canadian Collaborative research project aiming to develop personalized treatment regimes in JIA. Importantly, we also manage the UCAN-U platform , developing novel research techniques, standardizations and operation procedures allowing for international collaborative efforts in pediatric rheumatology. With these collaborations we aim to translate mechanistic studies into improved clinical care for patients with childhood arthritis by: 1) Sharing materials, protocols, and expertise. 2) Providing an infrastructure that facilitates exchange between researchers. 3) Providing training and education of professionals. 4) Organizing international meetings for clinicians, researchers, patients to evaluate current research and set goals for the future.
Physical & mental development
uitklapper, klik om te openen
Current therapy allows most children with JIA to live a 'normal' life, including sports, school and a career, but at the expense of chronic immunosuppressive treatment with potential side effects, less understood disease manifestations or complaints like fatique and concentration problems and the uncertainty whether the disease will flare or not.
We aim to be very aware of the problems that our patients face and are constantly exploring ways to improve their quality of life. This requires collaborations, not only between hard core laboratory sciences and clinicians pediatric rheumatologists but also with general pediatricians, exercise and physiology scientists, physiotherapists, social scientists and pain specialists/scientists.
Research groups
uitklapper, klik om te openen
Patient participation
uitklapper, klik om te openen
Our department has formally appointed Dr. C Schoemaker in 2016 as patient representative for our department. Besides being a senior scientist himself at the Dutch National Center for Public Health and Environment (RIVM) , Dr. Schoemaker is also the father of a JIA patient and is a specialist in patient participation. He helps us to facilitate patient participation by training researchers and (parents of) patients on patient involvement in research projects in dedicated coirses together with prof Maarten de Wit. Currently (2018-2019), we are creating a research agenda based on needs and focus of patients according to the James Lind Alliance methodology will be executing this process together with all stakeholders, under supervision of dr. Schoemaker and the James Lind Alliance. In addition, our department collaborates with the jeugdreumavereniging and KAISZ (patient organization for rare auto-immune and auto-inflammatory disesase) on several different projects and occasions to both inform (parents of) patients on uptodate information on their diseases and therapy, to inform patients on current research projects and to boost awareness on pediatric rheumatic disease in society. Finally, we have longlasting relations with international patient orgnisations like ENCA , the systemic JIA foundation and the auto-inflammatory alliance.
Research focus
uitklapper, klik om te openen
Our mission is to translate fundamental research and mechanistical insight into clinical practice for Juvenile Idiopathic Arthritis and other pediatric rheumatic disorders. Our research involves both quite basic work on RNA methylation and immune regulation in (primary) immune cells as well as real translational work towards the implementation of our findings into clinical benefit. Currently, we focus on disease mechanisms in (systemic) JIA and on the development of novel stop-strategies for biologicals in (systemic) JIA. We are currently conducting two clinical trials with JIA patients which are based on our own research findings (investigator initiated). One trial is a prospective trial implementing a biomarker driven stop-strategy for rIL-1RA therapy in systemic JIA in the Netherlands. The other trial aims to implement an HDAC-inhibitor Nicotinamide (vitamin B3) as part of a tapering and stop strategy for non-systemic JIA.
Thank you for your review!
Has this information helped you?